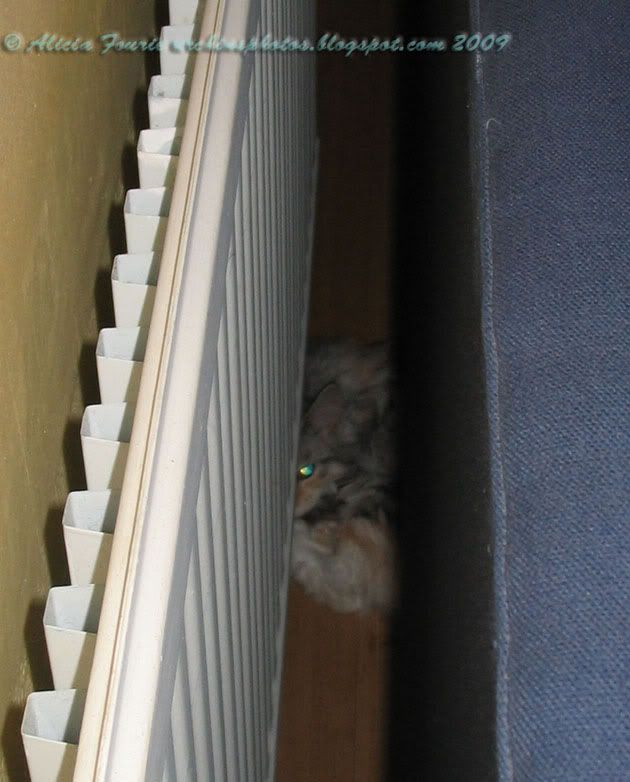 In late January 2009, we brought a Maine Coon kitten home to live with us. She is a silver tortie tabbie with white, and of distinguished parentage. She was 5 months old and not very happy about being taken away from the other kittens. For the first couple of days she cried and cried, and hid behind the sofa, under the radiator.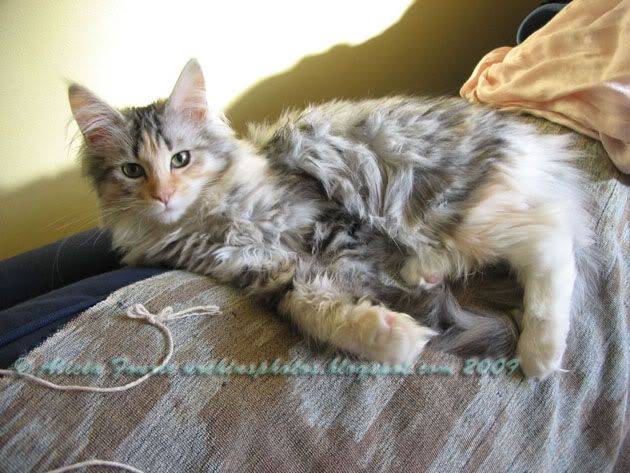 Then she came to the realisation that it's pretty good for a cat to be a very much indulged only pet, and she came out from under the sofa.
Since then, she has become completely entrenched in our lives. She's won a number of fans through her regular appearances on my main blog, so I decided that she should probably have her own forum for photos and videos.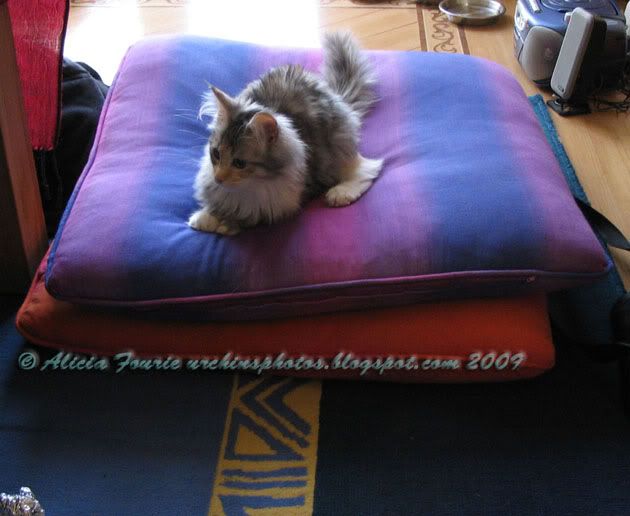 I thought I would go back to where it all began, and show some of her very early pictures - so you can see how tiny she is! I can't believe that isn't much more than a year ago. What did we do without her?