I'm having so much fun going through Urchin's baby photos! What a tiny little bundle she was. It's particularly funny seeing how scant her tail was, when the most enormous plume just flicked past my nose, as she jumped over the keyboard to the windowsill.
You can see how quickly she adapted to life with us. And how quickly she learned to manipulate us with cuteness.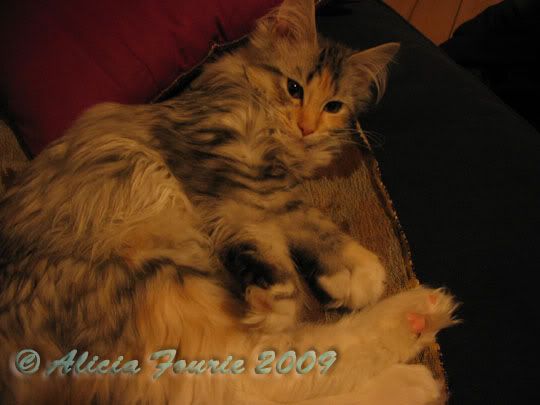 Because she was relatively old (almost 5 months) when we got her, we decided not to let her outdoors for a couple of months. We wanted her to become completely acclimatised to us, and we wanted to have her spayed and microchipped before she went outdoors. At the same time, we wanted to get her used to her environment, so when it snowed a couple of days after she came home, Paul brought a dish in for her to sniff.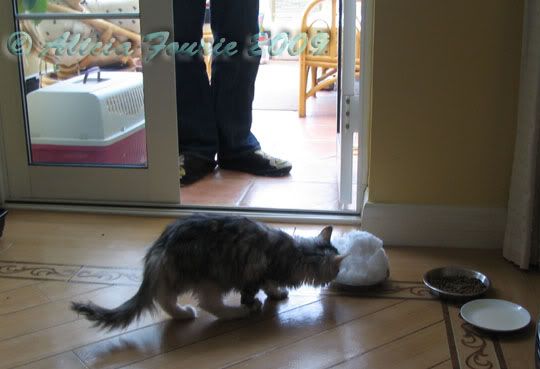 She thought water that you could chew and play with was pretty good really.
We gradually introduced her to our home. For the first couple of days we restricted her to one room, then as she became comfortable, we'd open another door and let her explore.